Back to top
KONE U MiniSpace™
Compact machine room elevators for mid range buildings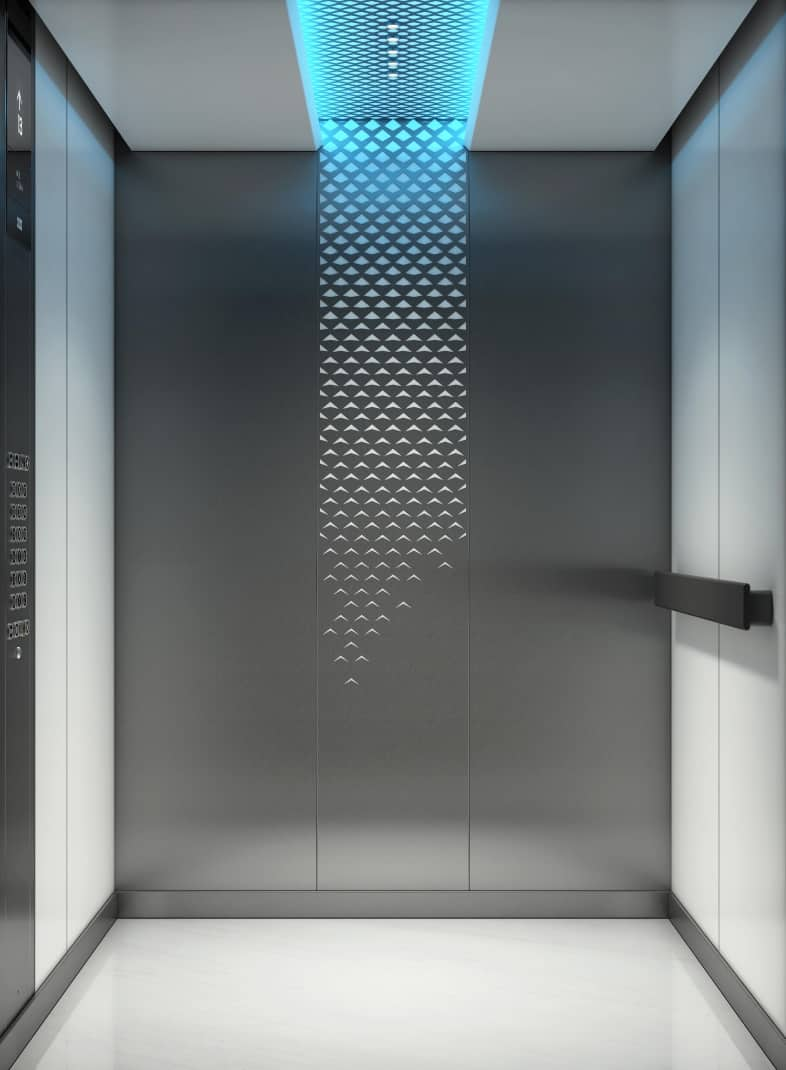 Description
Designed to meet the needs of mid range buildings and the needs of all segments be it Residential, Commercial, Retail, Hotel or any specific building in the urban space, making cities better places to live in. Through innovation and futuristic technology, the elevator solution offers a smoother and more powerful performance, warmer interfaces, smart operations, safe & comfortable rides and finer aesthetics. By offering a feature-rich experience to all those who enter the elevator, KONE U MonoSpace creates a lasting impression among them.
Specifications
Application: Compact machine room
Max Speed: 2.5 m/s
Max Travel: 135 m
Max no. of stops: Up to 48
Max Load: 1768 Kgs*
Persons: Up to 26
Max Group Size: 4
Signalization: KDS 90, KDS 93, KDS 96
* For speed 2.5 m/s Max. load is 1020 kg
Design
Designs influenced by urban experiential trends
Feature rich designs that elevate the building's appeal
Smart and functional designs for enriched user experience
KDS 96 signalisation with touch interface, adds premium look and feel to the car ambience.
KDS 93 signalisation with visual ergonomics results in bigger, clutter free panels
KDS 90 signalisation with a bigger display with smart, contemporary square buttons
Donwload the KONE U Series Design Book
Donwload the KONE U MiniSpace™ Product brochure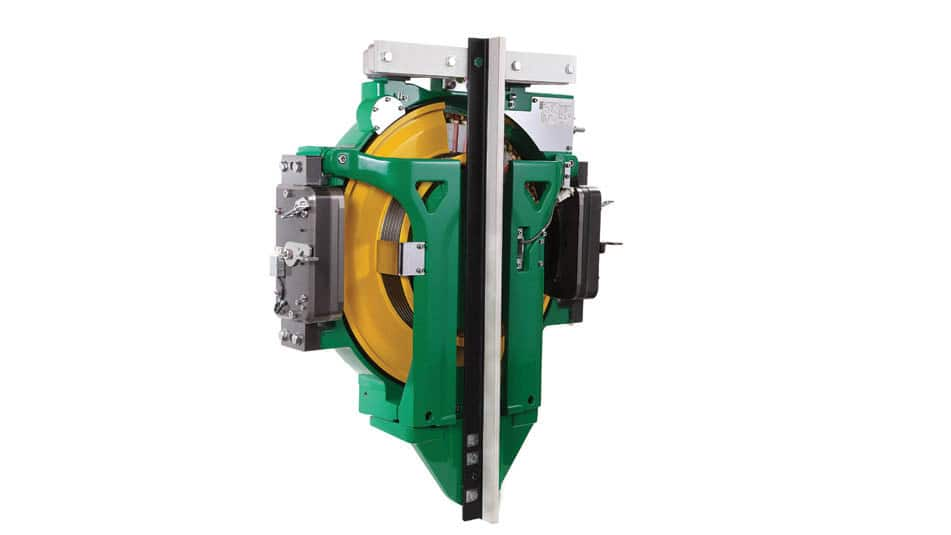 KONE EcoDisc®
The KONE EcoDisc hoisting motor is the heart of KONE's elevator solutions. The revolutionary solution launched in 1996 has a proven track record of more than 800,000 units installations worldwide. With the constant improvements to the solution, the renewed KONE EcoDisc provides
More energy-efficient technology: The new innovative copper winding system reduces the amount of energy lost as heat.
More compact than before: The updated KONE EcoDisc is also more space efficient and requires less height and width. This frees up valuable floor space or allows for a more spacious, higher-capacity car.
Better ride comfort: The V3F variable-frequency drive ensures a smooth, comfortable ride with superior acceleration/ deceleration profile, better floor-to-floor travel times, and precision leveling.
| Product | Description + segment | Machine room | Max. speed | Max. travel | Max. load/persons |
| --- | --- | --- | --- | --- | --- |
| KONE A MiniSpace™ | Compact Machine-room elevators for low-rise residential buildings | Yes | 0.63 m/s | 30 m | 544 kg / up to 8 persons |
| KONE A MonoSpace® | Machine-room-less elevators for low-rise residential buildings | No | 0.63 m/s | 20 m | 544 kg / up to 8 persons |
| KONE U MiniSpace™ | Compact machine room elevators for mid range buildings | Yes | 2.5 m/s | 135 m | 1786 kg / up to 26 persons |
| KONE U MonoSpace® | Machine-room-less elevators for mid range buildings | No | 2.5 m/s | 90 m | 1786 kg / up to 26 persons |
| KONE I MonoSpace® | Modern Elevators for low and mid-rise buildings | No | 1.75 m/s | 90 m | 1020 kg / up to 15 persons |
| KONE I MiniSpace™ | Modern Elevators for low and mid-rise buildings | Yes | 1.75 m/s | 90 m | 1020 kg / up to 15 persons |
| KONE MiniSpace™ | Elevator for mid and high-rise buildings | Yes | 2 m/s | 100 m | 1768 kg / up to 26 persons |
| KONE Highrise MiniSpace™ | High-speed elevator for high-rise buildings | Yes | 4 m/s | 180 m | 1600 kg / up to 24 persons |
| KONE TranSys® | Adaptable passenger and goods elevator solution for public transport, retail, hospital buildings | No | 1.0 m/s | 40 m | 4000kg / up to 53 persons |
| KONE Bed elevator | Elevator designed especially for hospitals | Yes & No | 2.0 m/s | 75 m | 1768 kg / up to 26 persons |