February 19, 2019
The elevator of the future will react to people's individual needs and experiences, and many of the manual actions we now relate to the elevator ride will become automated. Even the remaining interaction will become more human-like, with elevators recognizing speech and gestures.
Will the elevator still be recognizable as an elevator? Sure. I think some of the traditional design, such as the walls and the ceiling, will remain. But even their role has already shifted beyond their traditional function as protective shells. With new and emerging audio-visual technologies, these fundamental structures can already be harnessed to enhance the experience of the elevator ride. We are also beginning to see more unrestricted solutions that will allow us to experience the elevator space differently.
When we design solutions, we design them for the future. This is why the process always begins with research to understand customer and user needs over the lifespan of a building. We look ahead to what might come a few years down the road. Through design, we can offer solutions that can adjust to the possible changes, and this is a differentiator for us.
Looking from the outside in
When we begin the design process, we look first to the external environment and look for inspiration in our surroundings. As not all trends are universal, we study events and phenomena in different parts of the world. We also look at human behavior, changing values and cultures, and at how we can incorporate our findings on these into design.
Working closely with our customers and the people who use our solutions is extremely valuable for us. After all, we are not designing solutions for ourselves. Rather than working from our isolated studio, we work on location: we are where the actual service or product will be used. That is how we bring contextual awareness to our solutions.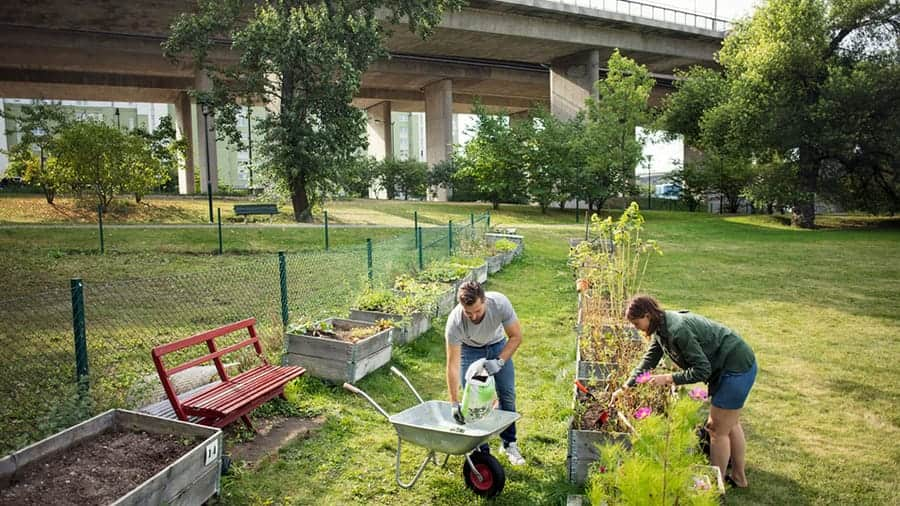 Right now, we see three major phenomena that impact what we design and how we design it to withstand the passage of time. First is the well-being trend, which is evident in people's values, choices and lifestyles, as well as in architecture and planning.
Second is the growth of digital technology, which is making our environments digitally transformable, and human beings, buildings and machines increasingly interconnected.
The third trend is that of merging cultures, traditions and new technologies driven by the changing infrastructures we see in societies. Empty, old, industrial spaces being renovated into ultra-modern developments are an example of this.
What we also see is that the old rule of design, that we should create for the people and with the people, is truer today than even just five years ago. As the starting point for our work going ahead we are looking increasingly to the needs of the people who use our solutions. We will continue to study how people live in cities so that we can understand how values and behavior evolve. Only in this way can we design solutions that improve and meet the needs of urban life today – and in the future.