June 3, 2020
Francesco Galluccio has the relaxed, cheerful disposition of the classic "outdoorsy" guy. A passionate cyclist, he has completed some of the most exhausting climbs tackled by pro athletes in the legendary Tour of Italy (Giro d'Italia) bike race, including the 24.3-km steep ascent of the Stelvio Pass and the killer gradient of the Mortirolo Pass.
"I suffered like never before, but I survived," he quips laconically.
Francesco has been serious about exercise for the past seven years. He cycles at least four times a week to stay fit and mentally fresh, and thanks his bike for teaching him about mental toughness and stress resilience – qualities that have been invaluable in his work as a project manager in KONE's Italian R&D team.
"Leading a project isn't as painful as the hardest climbs of the Giro d'Italia, but of course projects last a bit longer," he muses.
Bye-bye, bacteria!
That famous stress resilience was put to the test in a recent project expedited by the COVID-19 crisis. Francesco was placed in charge of the fast-track launch of the new KONE Elevator AirPurifier, which forms part of a new package of KONE solutions promoting health and well-being.
"Due to the sanitary crisis, many people have grown nervous about using elevators. The new purifier makes buildings safer by significantly reducing odors, air pollutants, mold and bacteria in the air inside the elevator," Francesco explains.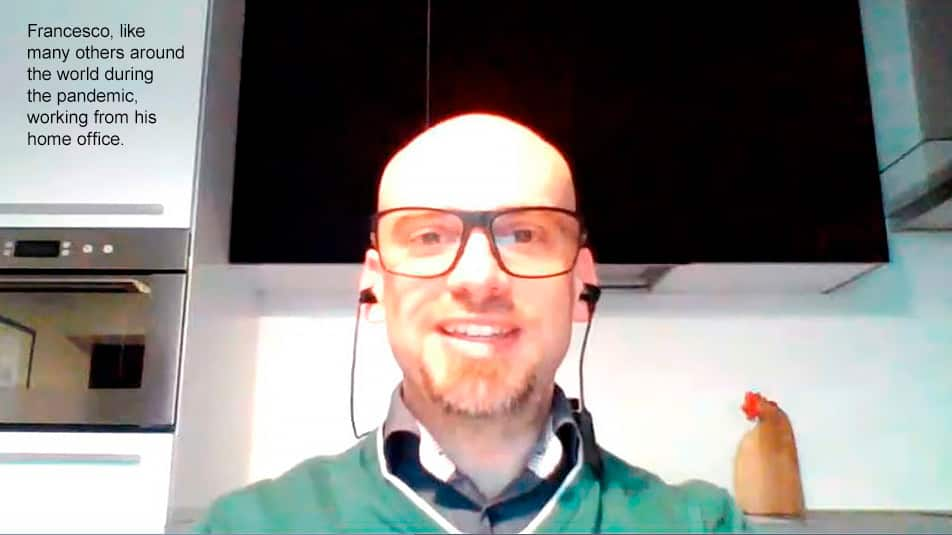 The concept was born in the Italian R&D team about three years ago. Back then, however, Francesco could scarcely imagine how strategically important it would become.
"I was placed in charge of transforming the concept into a real product earlier this year. Just a few days later, my director called me and said: 'You have to bring it onto market in a few weeks!' After taking a few breaths, I replied: 'Okay, let's do it!'"
Flexible futures
The rapid launch was possible thanks to Francesco's engineering expertise and agile mindset. He has been designing car components for KONE since 2008, and has been leading the European team refreshing the interior design of the new-generation KONE DX Class elevator since 2018 – a task that has taught him to value KONE's global culture and great variety of people.
Flexibility, both in life and business, is a critical quality spotlighted by the pandemic, "something my generation would have expected to come across only in history books," says Francesco. "It has made us totally re-think our habits. It has shown us how the way we work, the cities we live in, and the way we live and communicate are continuously changing – and faster than expected. The more open we are to change, the easier it will be to adapt."
FRANCESCO GALLUCCIO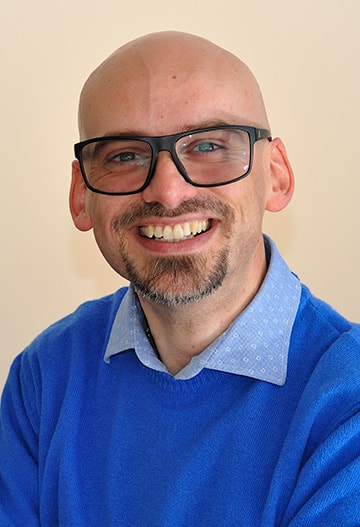 What do you love about your job?
I love to be looked upon as a leader – a reliable person, someone able to motivate and inspire trust.
What's your top goal when you design a new solution?
To make it work as anyone would expect it to… possibly even better!
What gets you out of bed in the morning?
First of all the alarm ringing at 6.00 a.m.! But seriously, I start the day by asking: "Let's see if I can learn or teach something".
What's your best well-being habit?
I ride my bike at least four times a week or play sports. During the lockdown I was even running in the courtyard just to do something.
READ MORE
KONE's health and well-being solutions
Solutions for a healthier new urban normal
Smarter surfaces, cleaner elevators
Rethinking how we live, work and play in cities
Connecting more than floors to tickle your senses