Shanghai is a city that embraces an "out with the old" mindset. "I've seen Shanghai evolve into a world-class business hub that attracts talent from all across Asia. Something new pops up daily, from restaurants and cafés to skyscrapers," says William B. Johnson KONE's Executive Vice President in Greater China. Originally from the United States, Johnson has raised three children in Shanghai and has lived in Asia almost as long as in the US.
This commercial capital of China is already home to 23 million people, making it the third most populous city in the world. This is a huge jump from just under 8 million in 1990, when the city ranked as the world's 20th biggest city. And there is no end in sight for growth: The United Nations forecasts nearly 31 million people will live in Shanghai by 2030.
Rapid urbanization is the key driver of the high-rise trend, but many low-rises become feed for bulldozers primarily for economic reasons.
"Old buildings cannot compete with new ones in Shanghai," says Johnson, emphasizing the positive side of new development for residents.
IN WITH THE NEW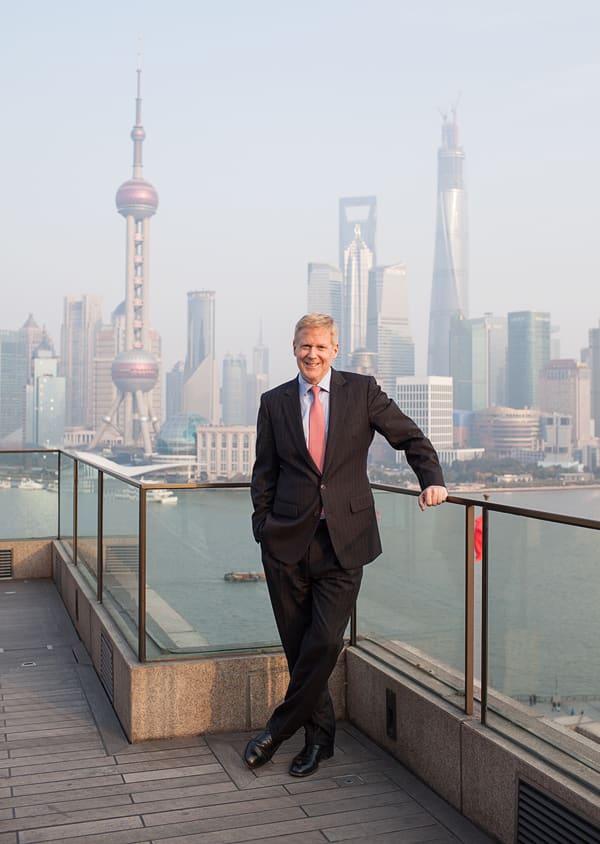 "The renovation of many old buildings has been deferred for up to three generations, since modernization requires a huge amount of investment, particularly as China's rapidly growing middle class has high expectations in terms of living space and residential amenities," says Johnson. But the time is ripe for appropriate urban renewal mechanisms.
"Many old apartment buildings have no elevators, with aging people literally trapped on the upper floors. Countless families live in dilapidated low-rises without proper sanitation and modern comforts, often 4 to 5 families per house. Replacing these overcrowded buildings with mid- or high-rise apartment buildings brings significantly enhanced comfort, safety, and living space," he explains.
Elevator modernization is a critical issue in cities across the globe where infrastructure is aging. Improvements in safety, accessibility and energy consumption are the most obvious benefits of upgrading old equipment with new.